Theme: Current Research and New Innovations regarding Palliative Care
Hospice 2021
Conference Series takes immense pleasure to announce our esteemed Webinar 8th World Congress on Hospice and Palliative Care scheduled during June 14-15, 2021. The conference mainly focuses on "Current Research and New Innovations regarding Palliative Care" brings together renowned experts from the international scientific community to provide information with the latest research and challenges in palliative and palliative care and improve the standard patient life span.
Hospice and Palliative Care 2021 foresees the participation of renowned speakers, including researchers, and many representatives from leading universities, doctors, nursing professionals, specialists from healthcare and diagnostic companies and many universities from prominent for showcasing their research in the form of keynotes, oral presentations, video presentations, symposia, poster presentations and e- posters.
Target Audience
Palliative Care Specialist
Pediatricians
Health Care community
Clinicians and Researchers
Funders
General public
Geriatricians
Medical Director
Nursing Home Directors and Members
Palliative Care Nurses
Pharmacists
Occupational Therapists
Healthcare Faculty
Social Workers
Community care coordinators
Business Delegates and Industry Professionals
Researchers
Students and others interested in the field of Medical Care
Track 01: Hospice and Palliative Care
Palliative and healthcare is the active, expert, gentle care and support of people living with severe and progressive illness when recovery is not expected. It is holistic nature - caring for the whole person and their family. The goals of palliative and health care are to support and improve the quality of life for people at the last stages of life and their families. This provides social, emotional and spiritual support to individuals and families through members of an interdisciplinary team including physicians, nurses, social workers, home nursing, home support, staff and volunteers from palliative care, and other disciplines. Palliative care can be offered to people with diseases such as: cancer, heart disease, lung disease, kidney failure, dementia, HIV / AIDS, ALS (amyotrophic lateral sclerosis) etc.
Track 02: Palliative Care and Healthcare
Health care or health care is the maintenance or improvement of health through the diagnosis, treatment and prevention of diseases, illnesses, injuries and other physical and mental impairments in human beings. Health care is provided by health professionals (providers or practitioners) in the related professions of health, chiropractic, dentistry, midwifery, nursing, medicine, optometry, pharmacy, psychology and other health professions. It includes work carried out in the provision of primary, secondary and tertiary care, as well as in the field of public health.
Track 03: Palliative care and Emergency Medicine
Emergency medicine has gradually played a central role in the early delivery of palliative care. Patients with severe illness are likely to end up in an emergency ward at some point during their illness, and they should expect to receive high quality palliative care in this setting. However, the common integration of palliative care into the daily practice of emergency medicine is often exposed by the demands of many competing priorities.
Track 04: Palliative Care and Nutrition
Nutrition in palliative and end-of-life care should be one of the goals of improving quality of life. It is important to treat the food and feeding problems now to help in the management of the bothersome symptoms as well as to improve the remaining life. Cancer and its treatments have a major impact on physical and psychological reserves and at the end of life, problems with appetite and the ability to eat and drink worsen this impact.
Track 05: Palliative Care Nursing
"Nursing primarily assists the individual in performing those activities which contribute to health and recovery, or peaceful death," "Virginia's definition of nursing. The role of nursing in palliative care is to relieve physical symptoms, achieve quality of life, maintain a patient independent, relieve mental anguish and social isolation, support family, reduce stress isolation, fear and anxiety and die well or die. The role of nursing is very important in palliative care, so they need high skills and knowledge in palliative care and they have to update themselves according to the patient needs for better end of life.
Track 06: Pediatrics and Children Care
Pediatrics and childcare are a logical treatment for childhood illnesses. Childcare surveys with explicit consideration of the effect of sectional age and amount, quality and type of care on child multipurpose work. Pediatric education has the duty to provide nursing care in an emergency clinic, at home, at school, where children need advice for the specific disease. The child needs both care and healing where management is a constant procedure in both disease and well-being and healing refers to diagnosis and management.
Track 07: Palliative Care in Oncology
Oncology takes care of the cancer patient for medical treatment. The patients suffered so much from the medical treatment of side effects and emotional issues. Palliative care provides professional treatment and provides treatment for symptoms, their side effects and emotional problems. Palliative care pushes upwards for good mental health. Symptoms of cancer can include pain, illness, vomiting, fatigue, depression, constipation, diarrhea, confusion, or shortness of breath. Hospice authorities are expert at interpreting complex medical statistics and can help you understand why. They need better prevention of palliative care.
Track 08: Palliative Care and Chronic Diseases
Chronic diseases are marked by fluctuations and variations over time. People with chronic illness experience pain and other symptoms that are not always properly managed. Their caregivers often face a tremendous burden as the disease progresses. Palliative care can be used as an intervention to manage chronic disease, not only at the end of life, but also in the early stages of the disease. Primary treatment requires urgent attention and secondary outcomes will include health-related quality of life, caregiver burden, quality of care, and cost-effectiveness of interventions.
Track 09: Palliative care and Rehabilitation medicine
Palliative care and rehabilitative medicine share the most common goals. They strive to maximize physical function and emotional well-being as much as possible given the nature of the underlying disease process. Many patients with terminal illness have symptoms and functional losses that reduce their quality of life.
Track 10: Palliative Care in Pain Management
Palliative care is a special type of medical care that focuses on treating symptoms that people may have when living with a chronic (long-standing) illness, such as cancer or heart failure. It is often compared to the palliative care offered to people who are terminally ill. In palliative care, the goal is to provide the best possible quality of life even if a person is not terminally ill. Palliative care can be provided when a person understands treatment for an illness and when there is no useful treatment for the illness. However, the majority of cancer patients experience pain, appropriate use of opoids and adjuvant drugs can provide adequate relief in most cases.
Track 11: Palliative Care and Alternative Healthcare
Complementary therapies are increasingly used during the final stages of a condition, to improve palliative or end-of-life care. These aim to help the patient cope with the pain and fear associated with the unknown, subsequent decline and death. These therapies are designed to restore body / mind balance and include things like aromatherapy, guided relaxation and imagery, music therapy, and therapeutic touch. They are believed to have a positive effect when it comes to helping the patient fall asleep, relieve muscle tension, enhance the effect of pain relievers, improve rest and relieve anxiety.
Track 12: Palliative Care and End of Life Care
Palliative care that improves the quality of life and the quality of care for patients with fatal or fatal illnesses and their families through the prevention and relief of suffering, communication about the goals of care, as well as '' early identification and assessment and treatment of pain and other problems, physical, psychosocial and spiritual. End-of-life care is care that takes place in the latter part of a patient's life, usually the last few months, based on the primary diagnosis and clinical course, and includes planning for end-of-life care of life.
Track 13: Multidisciplinary Approach to Palliative Care
Some serious illnesses may require special care. Due to the complex care needs of patients with severe disease at an advanced stage, we know that a multidisciplinary approach to care can optimize the patient and family experience for this vulnerable population. As the disease progresses and the care needs become more complex, achieving high quality comprehensive care often requires care in multiple settings such as inpatient, outpatient and outpatient care. Early identification and participation in palliative care provides multidisciplinary resources for expert-level advanced care planning, supportive care and symptom management. Collaboration between patient / family, oncology providers and palliative care can occur concurrently with medical treatments, providing a team approach to advanced malignancies with a focus on patient-centered and quality care of life.
Palliative care helps improve the quality of life of patients and their families facing serious illness problems. The main goal of palliative care is to relieve the symptoms and stress of serious illness. Their main objective is to improve the quality of life of the patient and his family. Palliative care treats people living with serious illness such as cancer, heart disease such as congestive health failure, kidney failure, Alzheimer's disease and many more. It improves the patient's quality of life and supports the primary physician, patient and family. Over the past 15 years, the palliative care market has experienced amazing growth and the factors that have led to the growth of this market are the growth of aging population, increase in life-threatening chronic diseases, initiative taken by government and nonprofit, and increased government funding.
The global palliative care market is segmented into types such as private residence care, palliative care, hospital care, nursing homes, and residential facilities, etc. On the basis of application, the market is further segmented into cancer, heart disease such as congestive heart failure (CHF), chronic obstructive pulmonary disease (COPD), renal failure, Alzheimer's disease, Parkinson's disease, amyotrophic lateral sclerosis (ALS) and many more. On the basis of end user, the market is further segmented into hospitals, home care facilities, palliative care centers, long term care centers and rehabilitation centers.
Countries covered in the Palliative Care Market Report are North America United States, Canada and Mexico, Germany, France, United Kingdom, Netherlands, Switzerland, Belgium , Russia, Italy, Spain, Turkey, the rest of Europe in Europe, China, Japan, India, South Korea, Singapore, Malaysia, Australia, Thailand, Indonesia, Philippines, Rest of Asia-Pacific (APAC) in Asia-Pacific (APAC), Saudi Arabia, United Arab Emirates, South Africa, Egypt, Israel, Rest of Middle East and Africa (MEA) under from the Middle East and Africa (MEA), Brazil, Argentina and the rest of South America as part of South America.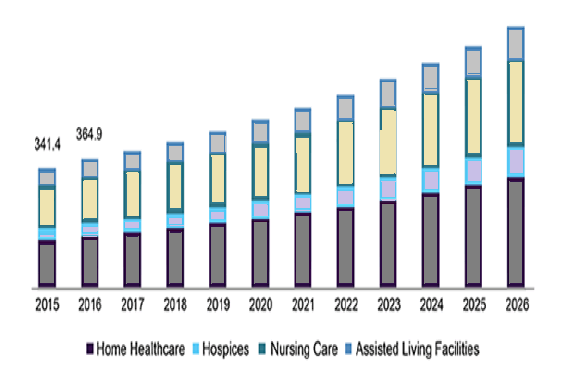 The palliative care market is expected to experience market growth during the forecast period of 2020 to 2027. Data Bridge Market Research analyzes the market to grow at a CAGR of 8.25% during the aforementioned forecast period. Raising awareness among physicians and patients of the benefits of palliative care will help drive the market growth. North America dominates the palliative care market due to increasing number of geriatric people, while Asia-Pacific is expected to grow at the highest growth rate during the forecast period of 2020 to 2027 due to the growing applications of palliative care in China and India.
To share your views and research, please click here to register for the Conference.
To Collaborate Scientific Professionals around the World
Special Issues
All accepted abstracts will be published in respective Our International Journals.
Abstracts will be provided with Digital Object Identifier by